I believe that many of the friends who are reading this article come in for the title. The author would like to ask: Do you want your ears to be pricked by others? In my opinion, when everyone picks out their ears, they choose to do it themselves, regardless of whether they do it cleanly or not. But the times are different. Now we can see clearly when we pick out our ears and want to pick it out. Do you think it's weird?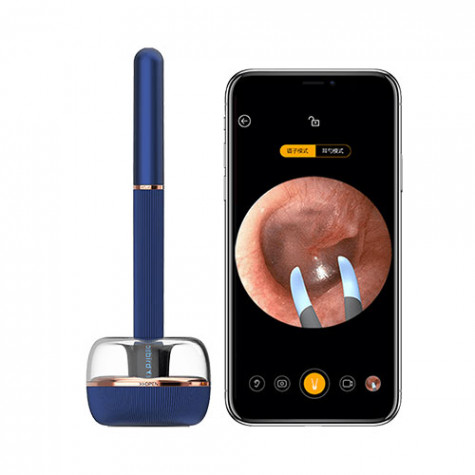 Leave the hands-on opportunity to yourself, this is a bebird visual ear pick, which is designed for built-in WiFi wireless transmission and is equipped with an endoscopic camera, which provides a good environment for "ear picking" users. After the experience, I very much agree.
It can be said that the black technology at the top is full of curiosity. The bebird visual ear pick is different from the ordinary ear pick in the past. It also emits light in the dark place of the ear. It can be seen that there are six LED lights next to the camera, which can be seen. You don't have to worry about seeing clearly when you pick your ears.
One major feature of the bebird visual earpiece is wireless transmission. The earpiece has a built-in WiFi wireless chip. Through the 3 million pixel endoscopic camera, you can directly see your ears directly on your mobile phone, and you can see the eardrum better. And the internal details, I look at my ears, this feature is very praised.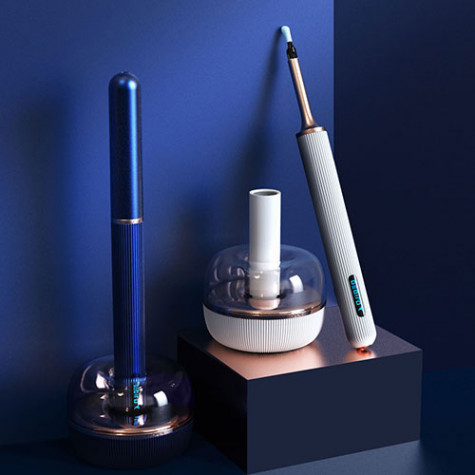 With the strong support of the camera, you can look at the ears by yourself, clean and without dead ends, restore the details in place, and bebird can see the eartips very clearly.
Although there are similar products on the market, most of them can only be used when connected to a computer through a USB data cable. On the contrary, the bebird earphones use wireless technology, which can be used to remove ears anytime, anywhere, in the company, at home, and at home. In the living room, in the bedroom, you can use it when you pick up your mobile phone, abandoning the shackles of wires.
There are many benefits of visualization. Everyone can dig out their own ears. You can see and feel relieved. The depth can be controlled. If you want to dig out the part, you can go there. Another point is that for users with ear diseases. Said that it is also a good news, we can understand the recovery status through the camera, and we can also send the images to the doctor for reference.
From the beginning to the end, the editor has been using it for a week. Judging from the experience that I can't put it down every day, I should like to use it very much. Even at night, we can enjoy the fun of ears.