When distinguishing various products and manufacturers is getting harder and harder, who is telling the truth on quality, and whether it's really accepted by end-user?
Maybe Crowd-funding Platforms would show some clues.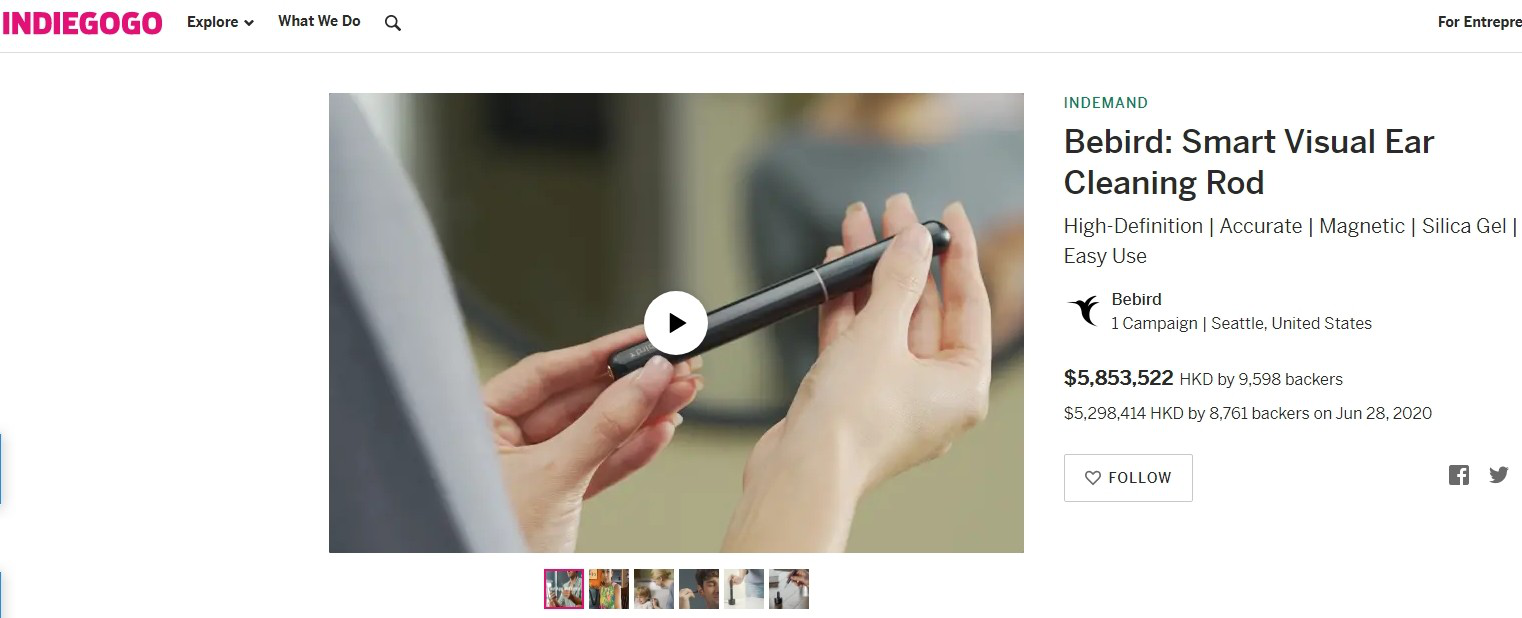 This is Bebird Smart Ear Cleaner X17 Pro, gained $5,853,522 HKD by 9,598 backers on Indiegogo.
While the Skin care market is competitive, we found the demand on ear care/ear cleaning is a blue-sea. Bebird Portable Ear Cleaner with Micro Wifi Camera get a rapid growth on sales, even with the impact of Pandemic.